FROM NATURE TO YOUR LIFE
In contemporary archltectural trend, granite, marble and travertine are preferred in constntction of buildings due to the reasons that they provide a superior esthetic and have a long life.
We aim at providing top level satisfaction for our employeers by working sensitively at all the phases of job within the country and abroad froin planing the major and detailed projects, up to supply and mounting of stones.
With our staff we expert on their subjects , apply the mechanical mounttng of the outer front and sides and the interior furnishing works.
Being aware that every job of ours is a reference for us, we work with great self-sacrifice to make all the details perfect.
Our business concept from which we make no concession and our principle to deliver the jobs we have undertaken, on promised time and at committed quality, provide us to be always mentioned among the leading companies of our sector.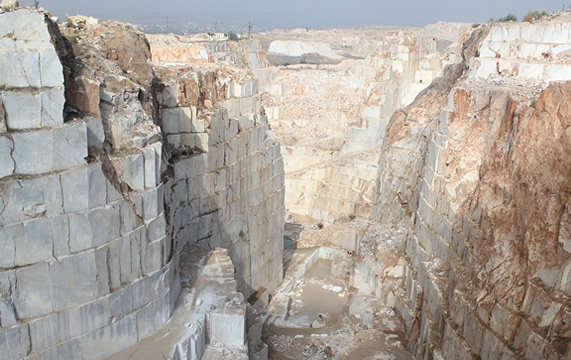 DOĞADAN YAŞANTINIZA
Çağdaş mimari trendinde, üstün bir estetik sağlaması ve uzun ömürlü olması nedeniyle modern binaların yapımında; granit, mermer ve traverten tercih ediliyor. Gerek yurt içinde gerekse yurt dışındaki büyük ve detaylı işlerin projelendirilmesi, taşların temin edilmesi ve montajına kadar tüm safhalarda hassasiyetle çalışarak işverenlerimize üst düzeyde memnuniyet sağlamayı hedefliyoruz.
Dış cephe mekanik montajını ve iç mekan döşeme işlerini, konusunda uzman ekibimizle uyguluyoruz. Her işimizin referansımız olduğu bilinciyle tüm detayları mükemmele eriştirmek için büyük bir özveriyle çalışıyoruz.
Kaliteden ödün vermediğimiz iş anlayışımız, aldığımız işleri vaad ettiğimiz zamanda ve kalitede teslim etmemiz, bizim daima sektörümüzün önde gelen kuruluşları arasında anılmamızı sağlıyor.